Our Top Tips for the Ultimate Roast Dinner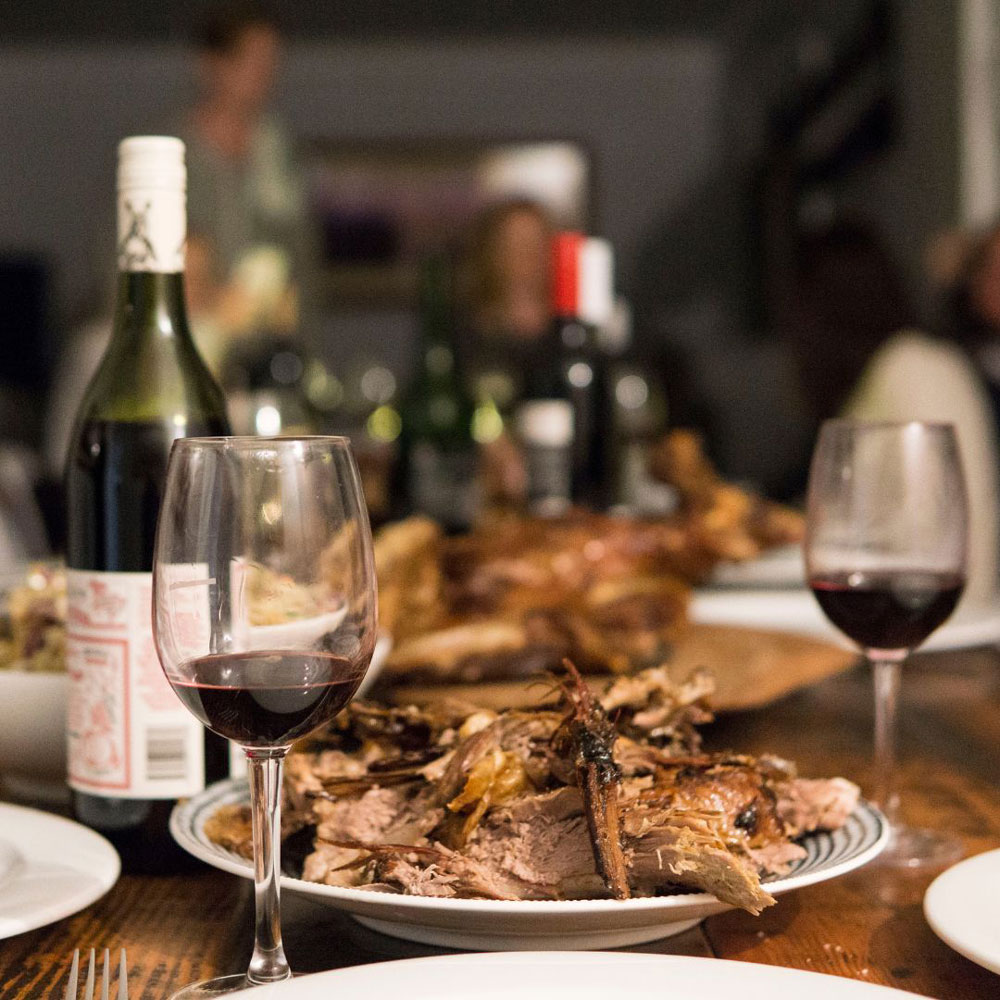 We can't deny it – us Brits love a Sunday Roast Dinner. For us, it's a time when the whole family get together around the table with no distractions before a busy week starts again. And we do love a bit of flavour-filled comfort food!
Farming families we are often known for our large spreads, often preparing a Roast Dinner is a weekly affair. Here are our top tips for a stress-free Easter Sunday Roast with all the trimmings and the sweet treats too!
For us, it always starts with meat as the main event, and for Easter it has to be British Lamb (always check the label for origin before buying). A good marinade is absolutely key to flavour, and our best-selling Mint & Balsamic Dressing helps you do this so easily. Try our Port, Mint & Balsamic Pulled Lamb with Feta recipe this Easter. You won't regret it - with a long slow cook, it's all ready to serve just when you need it. And as bonus, any leftovers are just as perfect in a crusty roll with a salad as they are served with your Roast!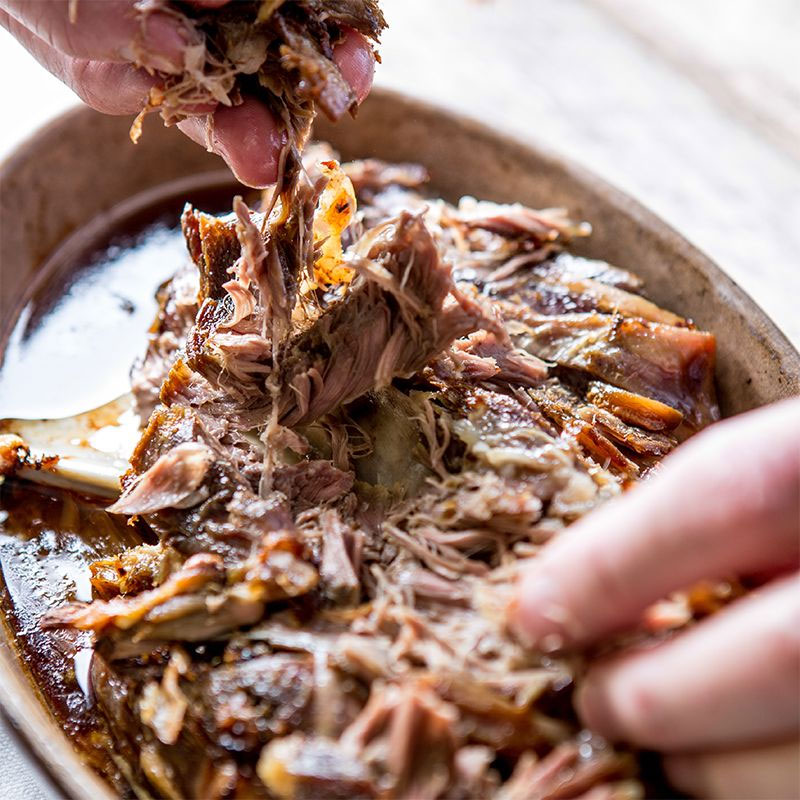 If you're not a meat eater then why not try our Squash, Chestnut and Yorkshire Wensleydale with Cranberries Bake? Making a tasty alternative, this can be made in advance and re-heated when needed.
With the rising cost of meat, many greengrocers and producers are offering great deals on British grown veggies and this is a great way to fill up the plate. The sides are just as important as the main event for us, and essential for those around the table choosing a veggie or vegan diet – you don't want anyone to feel they've been left out! You choose your favourite veggies for a well balanced, full of colour plate!
Now for the ultimate roast potato recipe. These make the meal for us and we won't accept anything less than golden, crispy and with fluffy insides for our spuds!
Which oil is best for roast potatoes? Of course, we believe that a cold pressed Rapeseed Oil is the best oil for the job. But what is the secret? It's the high smoke point that makes our oil the ideal choice for your roasties. Heating any oil past its smoke point (generally much lower in other oils such as olive oil), gives food a burnt flavour and smell. This also releases harmful free radicals which can damage cells. Our cold pressed Yorkshire Rapeseed Oil can be heated to around 220C, which is much higher than many oils. It makes it the perfect oil for your Yorkshire puddings too. We're lucky, we always get the results we want when roasting with our cold pressed Yorkshire Rapeseed Oil. Here's how you can nail them too.
Always parboil your spuds for around 10 minutes until soft – but not so soft they fall apart. Drizzle some Yorkshire Rapeseed Oil or one of our flavoured oils into an oven tray, and heat in a hot oven. Once the potatoes have boiled, drain them and give them a little shake in the pan – just to roughen up the edges ready for the crispy bits! Pop them in the hot oil in the oven tray, ensure they are fully coated in the rapeseed oil. Pop back in the oven for around 40 minutes, with the odd turn whilst roasting. They are ready to go when golden and crisp!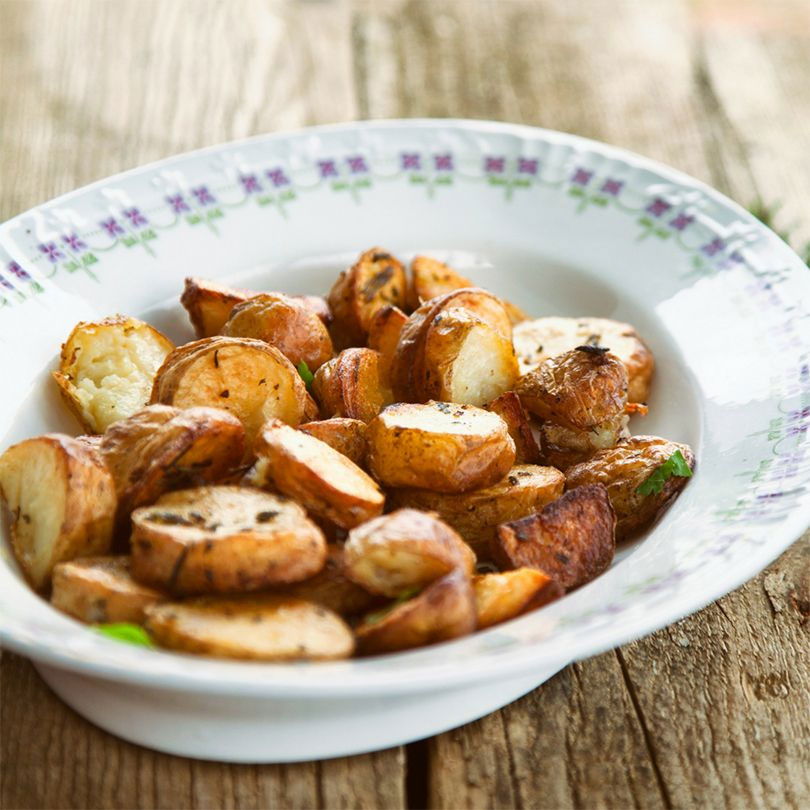 The great debate. Do Yorkshire Puddings have a rightful place without beef? We say, why not! We love them so much we wrote a blog about them and share our recipe and top tips for the Best Ever Yorkshire Puddings. Keep them ever so simple - the batter can be made in advance, and are the last item to pop into the oven ready to be served piping hot at the table.
Now for the sweet treats! We know how much you love baking and how easy our Yorkshire Rapeseed Oil makes it. For Easter we always bring out a showstopper of a Easter Simnel Cake. A slightly lighter bake than our Christmas cake, this fruit cake is truly a special bake (all made in just one bowl!). We love the addition of plenty of marzipan as we are real lovers of the almond flavours. You can get ahead with this bake, and with a generous number of slices you can serve it with the Easter dinner, and it will also see you through the holiday and beyond.
Though we do know how much you love our Best Ever Crumble Topping recipe (it's your most searched for recipe!), so we couldn't not include it on an Easter feast day! It has the most moreish, crunchy, flapjack like topping and always a much loved family pleaser, whatever the season and whatever fruit we use. Using our rapeseed oil means no rubbing in butter with flour (our least favourite job!). All so much quicker to get it on the table for all to share.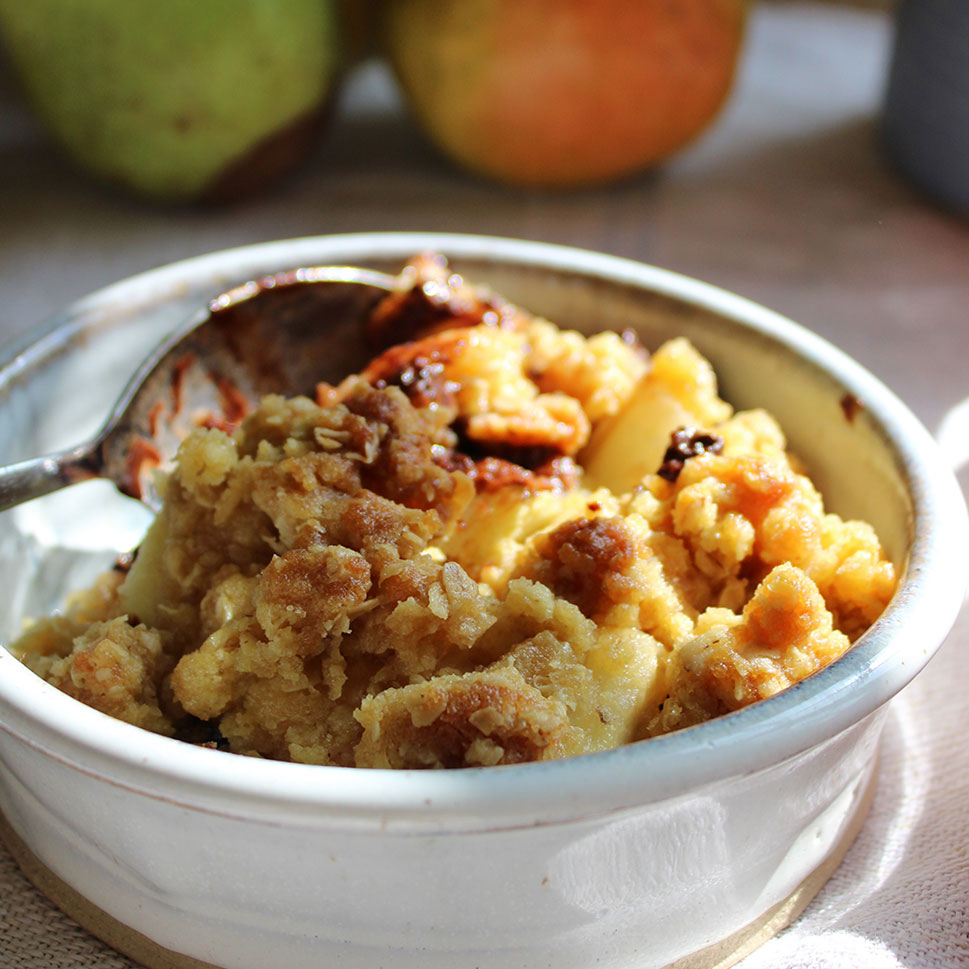 Whoever you share your Easter table with, we hope you have a special day and that Yorkshire Rapeseed Oil makes it the easiest Sunday Roast ever!