FARM DISCOVERY DAYS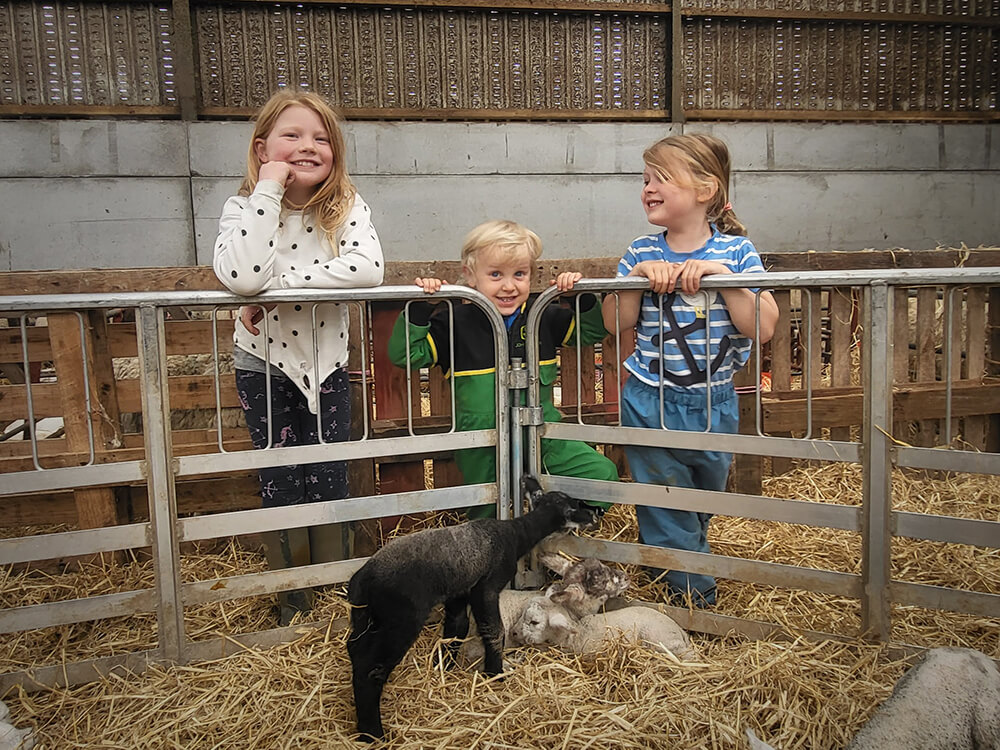 We thought we should share with you something that's very close to our hearts here and something we've been supporting for some time. For a good number of years we've been helping get children out in the countryside to learn all about food, farming and everything in between. We do this as part of our Farm Discovery Days, and it's all free!
Our Adam and Mike Stringer (who we shall now know as Farmer Adam & Farmer Mike!) head up the Farm Discovery Team, along with Adam's Mum, Esther. Esther was a teacher in a past life and we now use her extensive experience as our Education Co-ordinator to plan bespoke days for Primary, Secondary and Special Needs Children to visit our farm sites to see the process for themselves, in a fun, engaging and creative environment. They take the time to do this to share their passion for food, farming and the British countryside. It's in their blood, you see.
It's all about sharing a wonderful opportunity to use the great outdoors as a classroom and with two sites at Uncleby Education Centre and North Breckenholme Farm they certainly offer a full experience. They are just a couple of minutes drive away from each other in a stunning part of the Wolds, and have great facilities at both sites, so the children can enjoy a full, jam packed day of actitives. All schools have to do is provide their own transport. The rest is free!
In the previous years they have run the ever-popular Sheep Discovery Days, and plan to run them again this Spring. Most recently they've offered Farm to Fork Days for children to learn all about a crop that we grow here on the farm, and make something with the produce. All the visits involve a farm walk so the children are fully connected with nature. We like to take full advantage of the stunning landscape where we are based.
The team work very closely with school teachers to make every visit completely relevant for the group attending, and design days for Primary, Secondary and Special Needs Children. The feedback from the teachers and the children who visit has been amazing!
Here's what one group had to say following their Sheep Discovery Day....
"Thank you so much for a fantastic day. The children and carers have all expressed how much they all enjoyed their day. Some have shared photos with the group, really beautiful and lots of happy, smiling faces. A huge thank you to you all for making the day so enjoyable, informative and memorable. Hopefully, we can make a return visit in the future."
Please feel free to share what Farm Discovery Days can do for your schools - they're on a mission to share our passion for British food and farming with as many children in Yorkshire as possible! Give them a follow on social media - all the links you need are below!
They are currently very busy building a new website! So watch this space. But here's how to see a little of what they've done in the past.