World Bee Day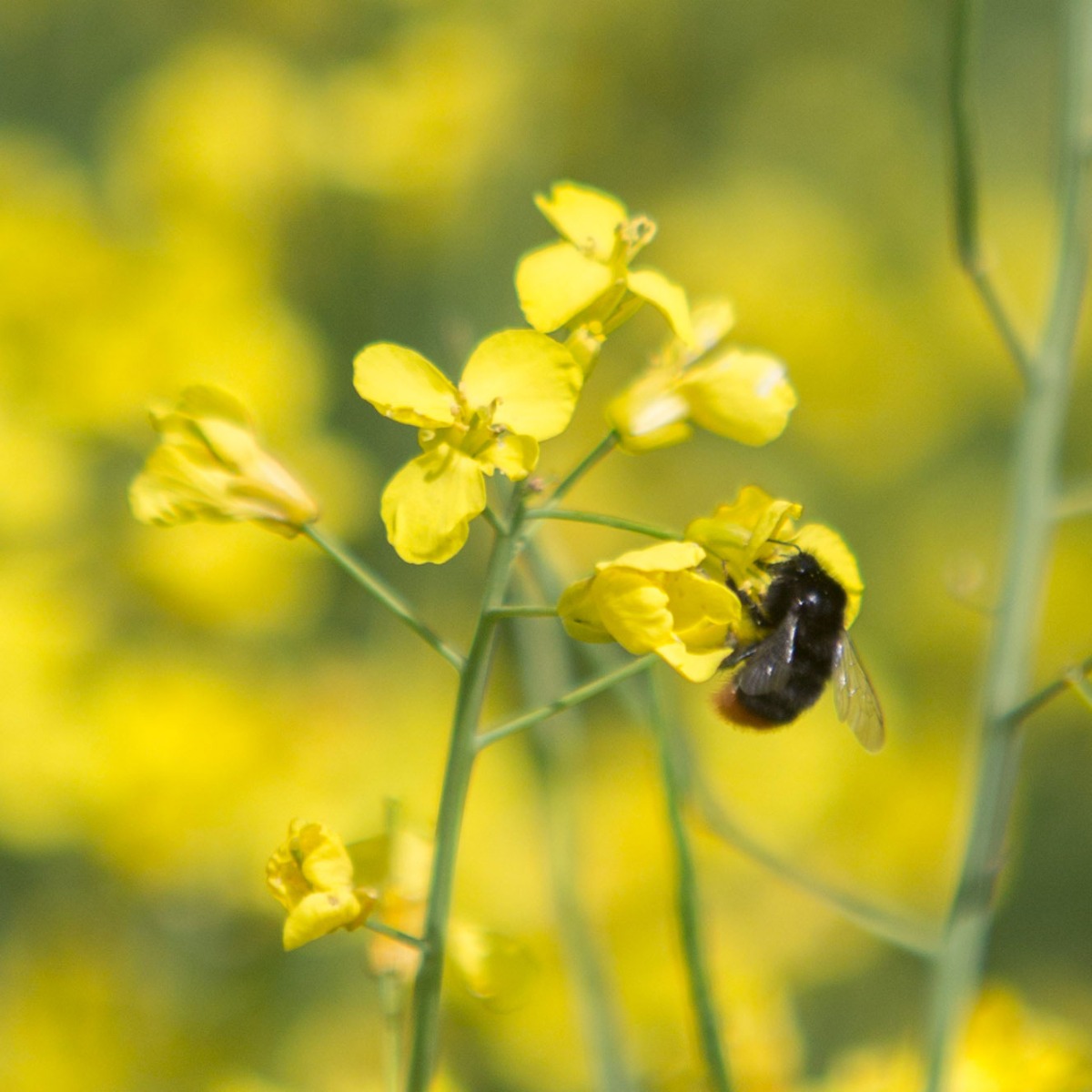 We make lots of little inroads on the farm to encourage wildlife. We encourage bees by planting wildflower mixes and maintaining flowering shrubs alongside our hedgerows, and yes those much needed pollinators do flock to our rapeseed flowers. It's that rich source of pollen and nectar that makes this crop so particularly attractive to bees.
It's important that we do our bit to stop the current decline in bee numbers, as they pollinate much of the food that makes our diets healthy and tasty - and that includes our rapeseed oil.
There's small changes that we can all make to made our outdoor space bee friendly - however small. By planting bee friendly plants across the seasons you can provide year-round habitats, from trees and shrubs to bulbs and grasses. The greater the variety you plant, the more bees you'll attract.
Take a look at some top tips in this article from Gardeners World or why not make your very own bee hotel! Learn how to make your own with this step by step guide from the Woodland Trust.
Bees love shelter, so giving the mower a rest by letting your lawn grow longer will give them a place to shelter, and also provide a feast of nectar. Why not get involved with the #NoMowMay campaign and join legions of gardeners who say "no" to the mow this May. Never been a better excuse to give the mowing a miss! Just let it grow.