The farm through the seasons – October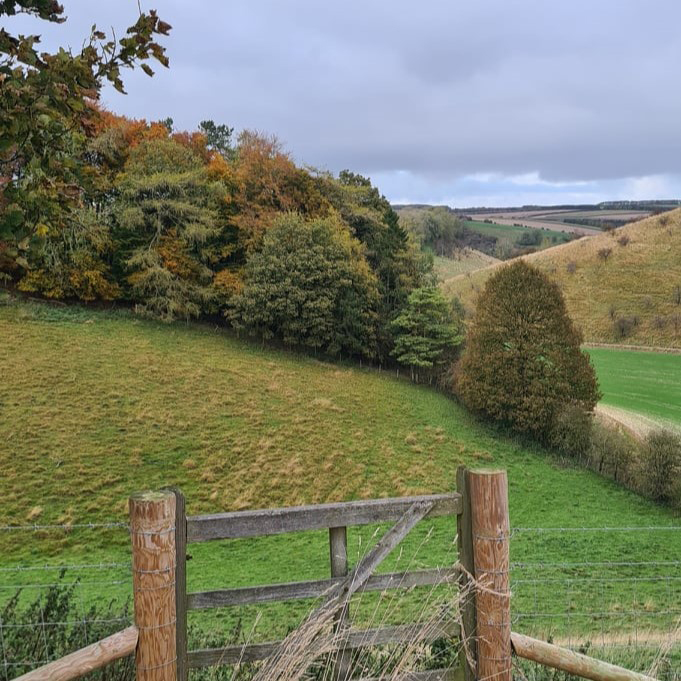 A quieter month for the farm team, the sowing of crops is now complete with the wheat being the last crop to be drilled. With rape, barley, wheat, grass and stubble turnips now in the ground, each crop can bring its own challenges, particularly in the early stages of growth. All we can do is monitor the conditions for pests and diseases and keep our fingers crossed! We have a technical crop advisor (or agronomist) who amongst many tasks, will walk our fields on a regular basis and check on the rate of growth and advise where action is needed.
The grass and stubble turnip planted fields will be used as grazing for our sheep. These crops are fast growing and easy to digest for our sheep. The sheep grazing will also improve the soil health and the sheep muck is packed full of nutrients. Our farm team have been out moving sheep and moving fencing to ensure they keep to their grazing areas.
Our sheep will require more attention as the winter approaches as it will soon be time for mating with our rams. Our team will be checking that they are not too fat or not too thin, this gives them the best chance to conceive and look after their lambs.
The team have been kept busy cleaning out our machinery sheds ready for our farm machinery to be stored over the coming months. Checking the equipment for any signs of damage and lubricating the moving parts before storing. Machinery is a huge cost investment to the farm business and with greater demands being placed on our equipment year on year, it's an essential task. The pressure washer on the farm seems to have been running 24/7!
It may not be an exciting month to report, but all work is essential to ease the impact of winter on the farm. It's just around the corner.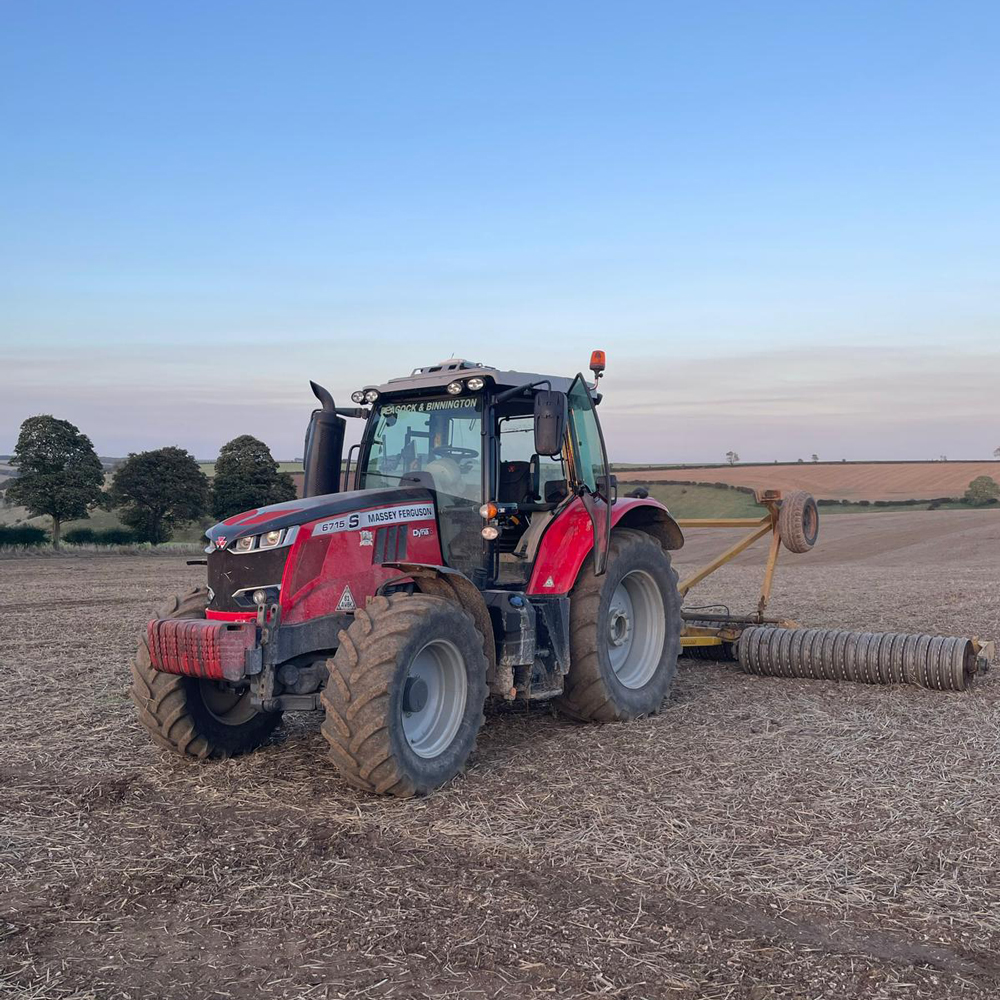 Tractor Rolling Preparing the Fields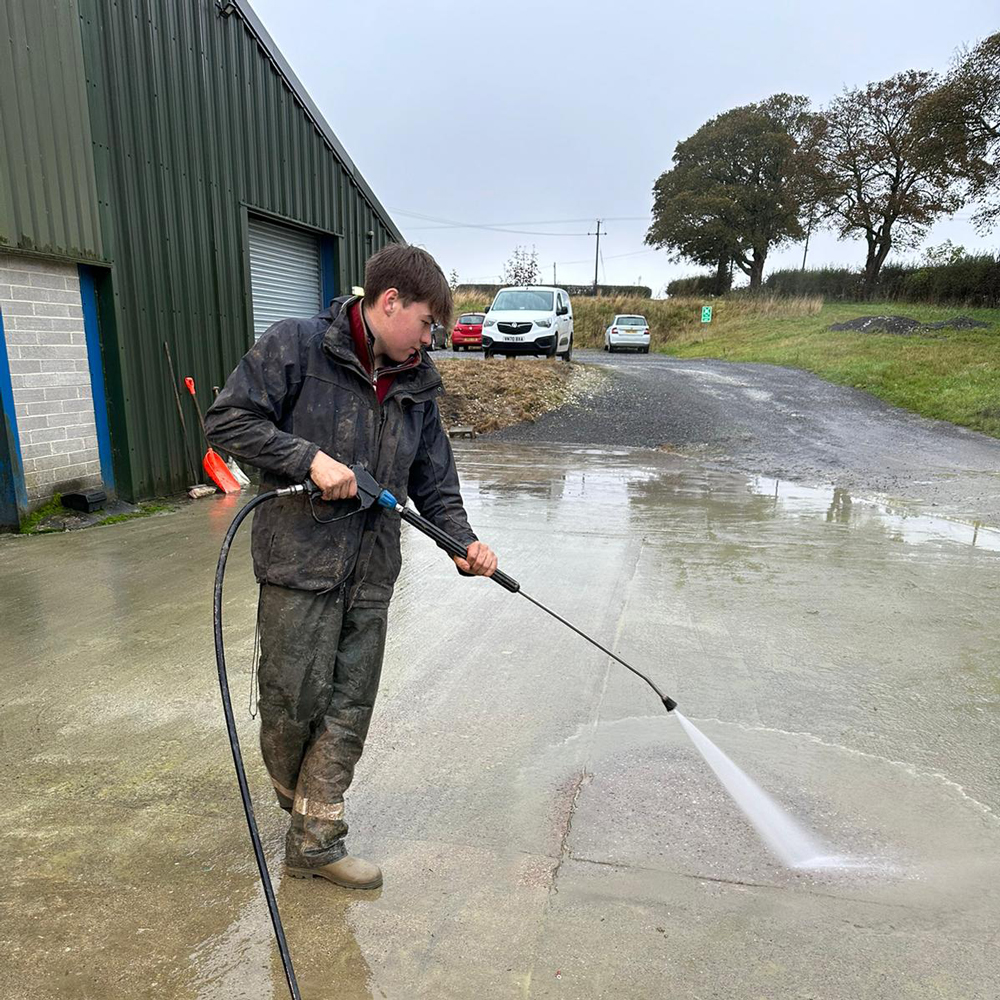 Powerwashing on the Farm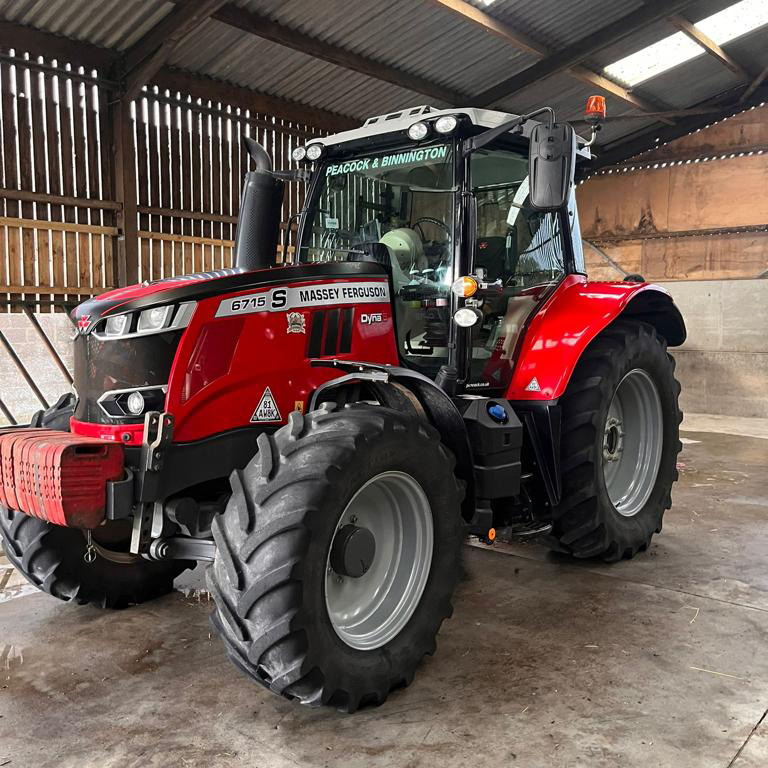 Clean tractor ready for Winter storage