The farm through the seasons – June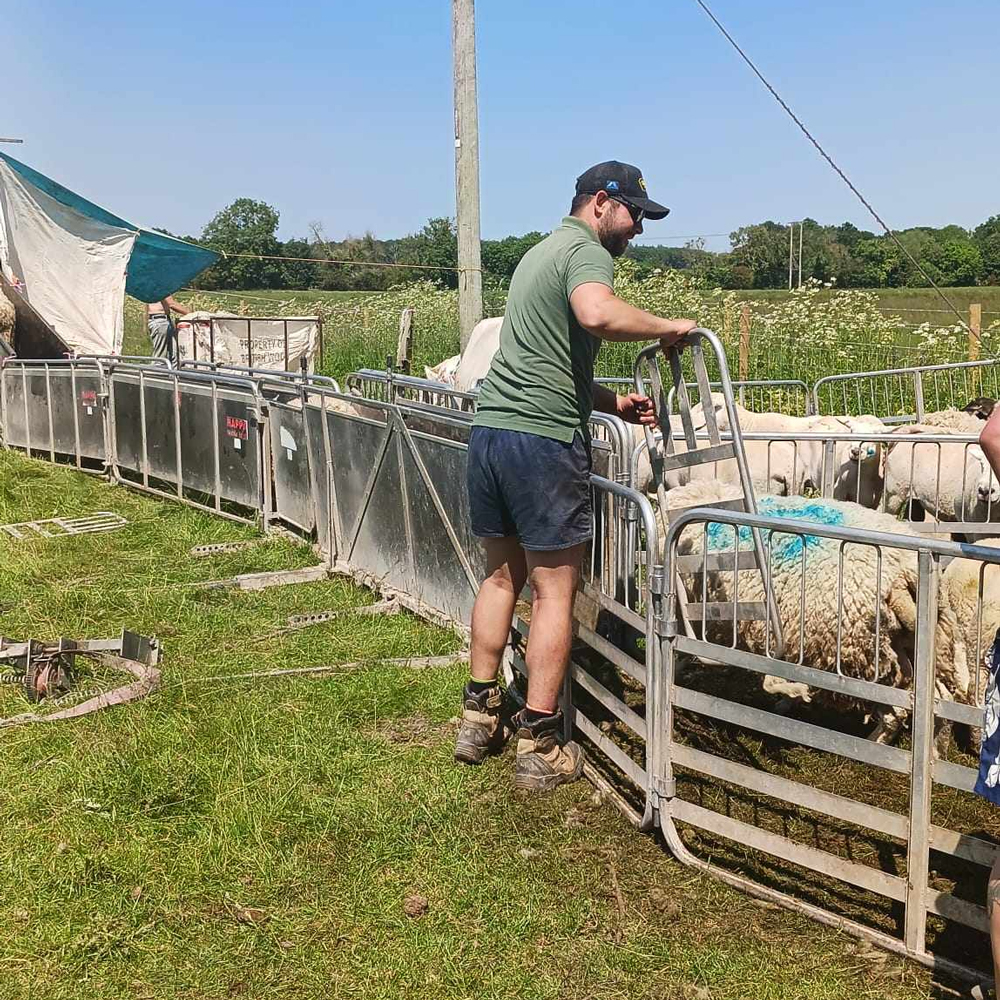 It's been a busy June of weather watching. We've enjoyed the sunshine, but also been very much open to welcome rainfall on our weather apps which we tend to constantly monitor!
June saw the farm team get out and about with sheep shearing – an essential summer job to keep our sheep flock cool and reduce the risk of infestation and disease. A few long days a physical job in warm conditions is still a welcome job as it means summer is finally here and we can see the fruits of our labour across the farm.
Early June saw lush meadows, with the end of the month spent cutting and baling those long meadow grasses. Once again, the weather has a huge part to play in when we cut it, as we can't do this in wet weather as it needs to be dry to go into storage. We love seeing the rolling fields of the Wolds scattered with bales ready to be lifted by the farm team for storing in our barns. Each grass harvest will feed our livestock throughout the winter months.
The last few flowers of our rapeseed crop have remained in bloom, enjoying the beautiful sunshine that June brought us. But it's the dried seed pods that tend to bring much excitement to our team as these are what will be harvested later this summer, then dried and stored ready for pressing and turning into our award-winning cold pressed rapeseed oil.
This is the core ingredient that goes into all we do. Our goal when first diversifying our farm back in 2008 was to create a product from something we already grew, making it extra special to see this crop on the farm still – 15 years on.
As part of our Farm Discovery Days, the month saw us also welcome 200 school children from local schools to share our farm life. Our days involved us sharing with the KS2 children the day to day running of a farm and the economics involved, different types of farming, farm machinery used and the farm to fork journey. We included the making of flapjacks, where they worked in small teams to bake and briefly discuss how they would market their finished product. They also took part in a farm walk and learnt all about Yorkshire Rapeseed Oil and how it is grown, pressed, manufactured and baked with! Some future farmers and entrepeneurs we hope!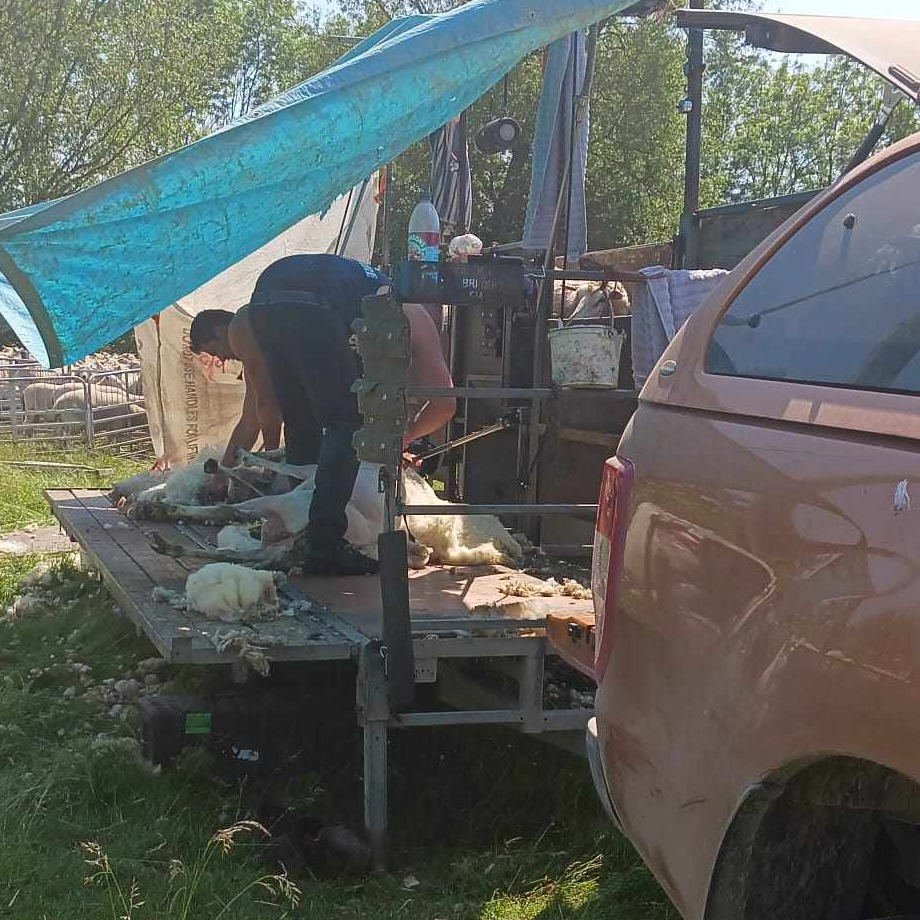 The farm team shearing in the sunshine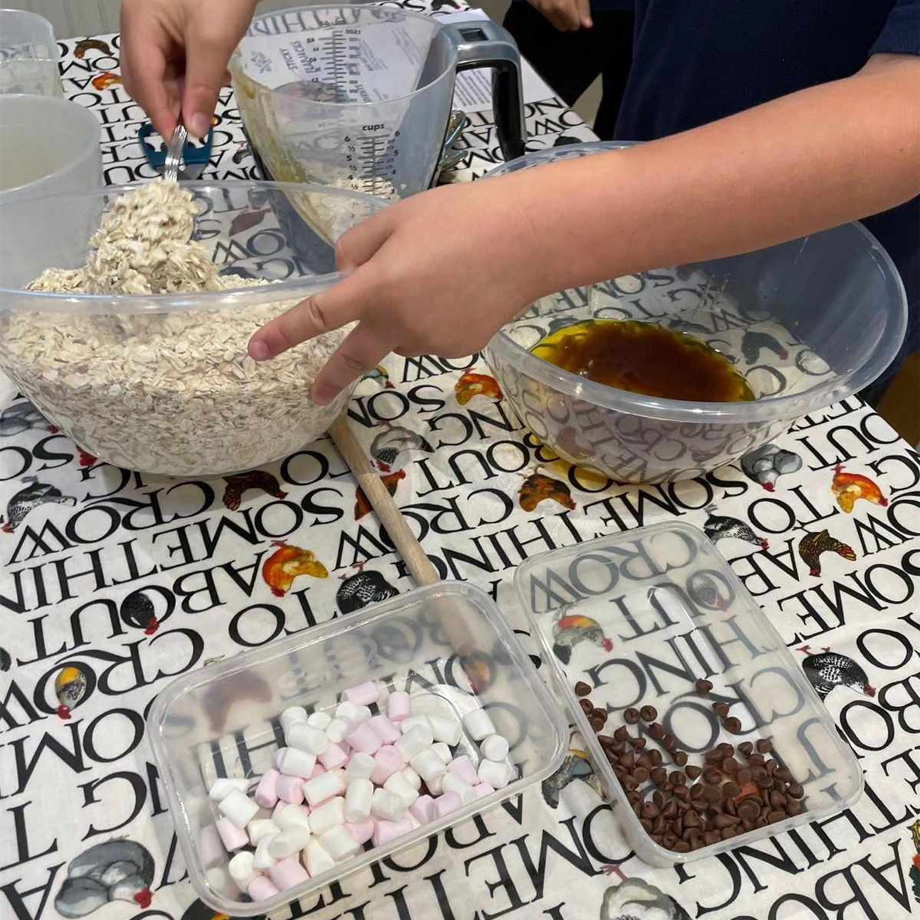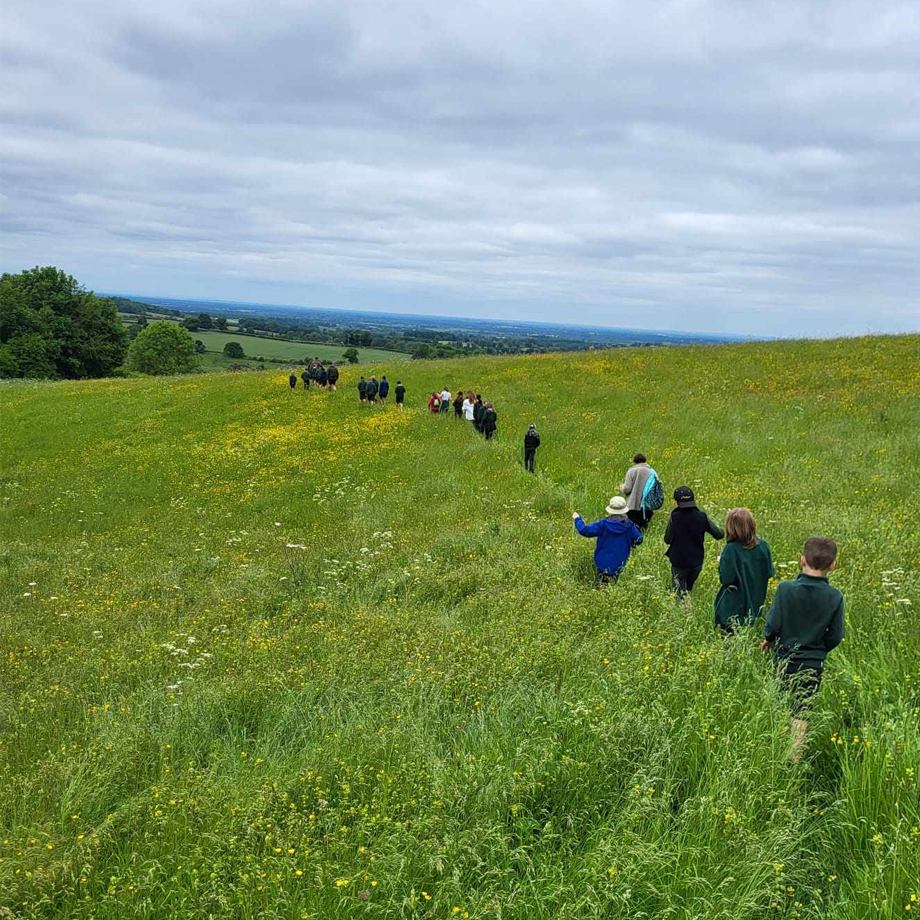 The children enjoying our free Farm Discovery Days