The farm through the seasons – July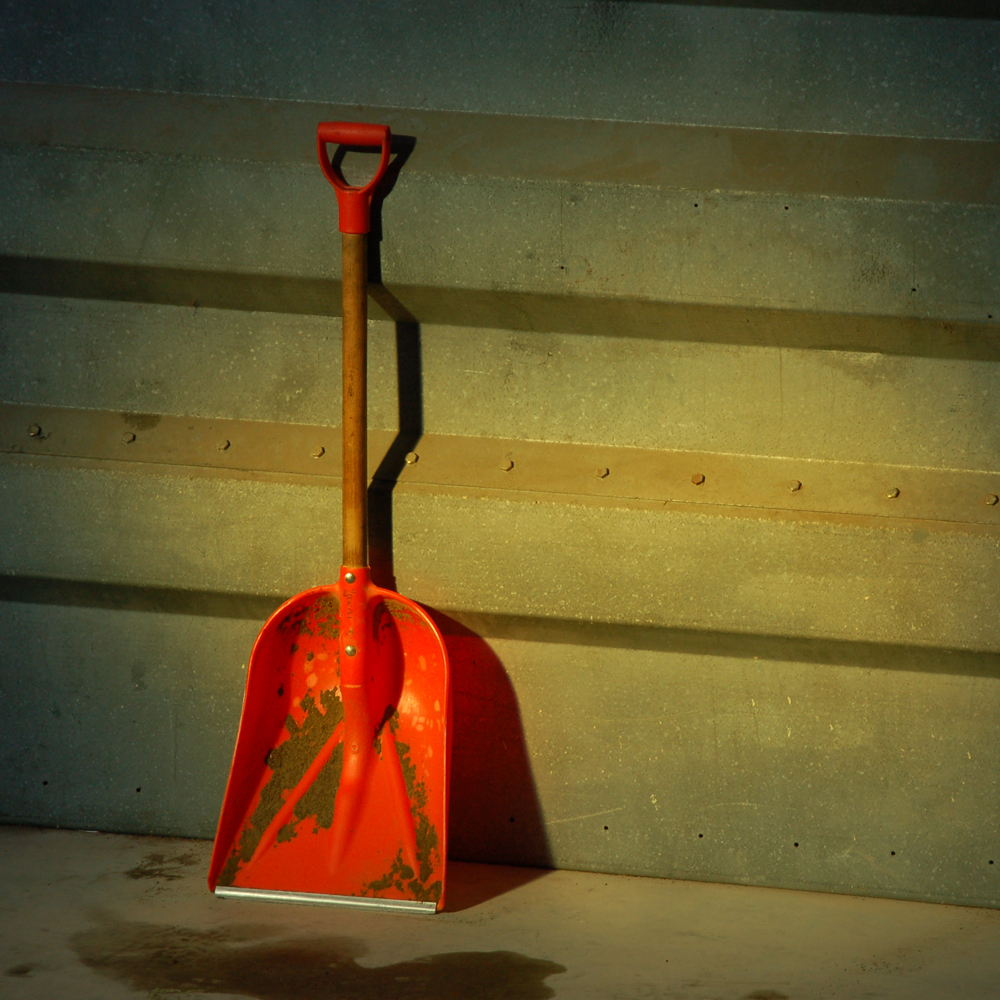 We thought our July farm blog would bring reports of the start of harvesting here on the farm, but the wet and unsettled weather of July has put an end to that. The oil seed rape crop is certainly ready to harvest and it seems to have been successful crop, we have managed to keep the pigeons away from the crop, which can be a threat to the yield at this stage of growth.
There's still plenty to do on the farm whilst waiting for that good weather slot, which looks likely to be this weekend. Bring on the combines!
In preparation for harvest the farm team have been clearing out the farm sheds, getting the floors swept clean and sanitised, ready for the storing of crops. The crop dryers have also had a thorough clean, which are used to remove moisture from the inside of the grain. If the harvested grains are stored without drying they may spoil or get attacked by insects, pests, bacteria and fungi.
Our shepherd and farm team have also continued with wool shearing, but this July they focused their efforts on the Romney breed of lamb only. This breed produces a heavy and woolly fleece, so we start shearing these lambs in their first year. All the wool has now been sent off to the British Wool Board who will grade, market and sell the wool on behalf of its members, made up by approximately 35,000 UK sheep farmers.
Another job we have made time for is to deliver our rape meal to nearby cattle farms. This is a bi-product of us pressing the seed. Holding a high percentage of oil, it is protein rich and has a good energy content and perfect for supplementing cattle feed.
Let us hope that our next farm blog brings news of a busy and successful harvest.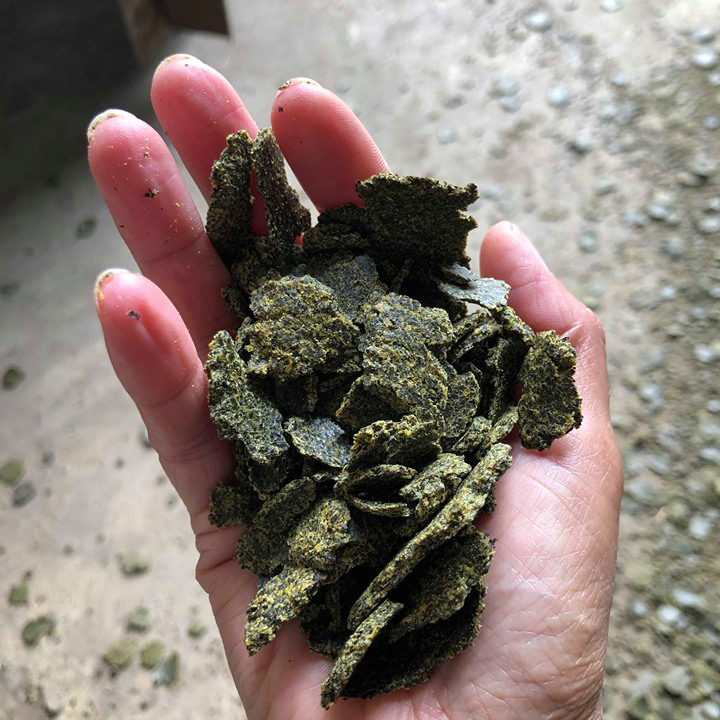 Our rape meal post pressing, ready for cattle feed